Few things in Amsterdam are as so widely known as the famous Red Light District or as the Dutch call it…
Once a bustling harbor district filled with merchant homes and warehouses, it is now Amsterdam's oldest and most visited neighborhood. The Red Light District is however not a major attraction due to its age, but rather its relationship with the "world's oldest profession." With such a small area garnering so much singular attention, prostitution, much of the history of the area can be lost amongst the waves of tourists drenched in the glow of red lights from this famous district.
In this two-part series, we will explore:
Part 1: the Amsterdam Red Light District of today, including what it is, its location, times to visit, how it works, and a little more information about prostitution in Amsterdam.
Part 2: the history of the Amsterdam Red Light District, including why the oldest part of Amsterdam is known for prostitution, and some historical sights to see that aren't only about prostitution.
Where in Amsterdam is the Red Light District?
The Red Light District is actually three areas, with the largest and oldest being the most synonymous with the term "The Red Light District." This area is called De Wallen, and for the sake of clarity, we will refer to De Wallen when we talk about the Amsterdam Red Light District. Being the oldest neighborhood of Amsterdam, De Wallen, occupies the medieval city center. Read more about the historical context of De Wallen in part 2.
The Red Light District is just a portion of this neighborhood and can be reached in less than 5 minutes on foot. From either Amsterdam's Centraal Station to the North or Dam Square to the Southwest. The boundaries of the Amsterdam Red Light District extend to Warmoestraat to the West, Neizel to the North, Zeedjik, and Nieuwmarkt to the East, and Sint Jansstraat to the South. Check out the map below for the most accurate boundaries of the Amsterdam Red Light District.
As mentioned earlier De Wallen is not the only Red Light District area in Amsterdam. There are actually two other (albeit less touristy) areas that have the famous red light prostitution windows. These two areas are where the locals typically go. Check the map below for their locations.
When to visit the Red Light District
The decision of when to visit the Amsterdam Red Light District is entirely dependent on what kind of experience you are looking for. The Red Light District is a touristy place which means there is a lot to do. It also means that a family walking through is certainly looking for a different experience than a group of college men. Spring and summer is definitely the busiest time of year but you can find things to do all year round.
History 
Looking to include the oldest part of Amsterdam in your historical tour but don't want to deal with a crowd? Head to the Red Light District in the morning to afternoon. For the historic side of the Red Light District, head to part 2 of this series.


Culture 
Looking for a cultural experience (which includes seeing the prostitutes) but not looking to party? Check out the Red Light District from afternoon to evening.


Fun
If you are looking to enjoy the various bars and restaurants while also catching the prostitutes working, be in the Red Light District during the evening and night.


Sex
If your goal is mainly to have a good time and find a lady who is willing to exchange her company for your hard-earned cash, head to the Red Light District at night, after 10 pm.
What is the Amsterdam Red Light District?
Today, the Amsterdam Red Light District is a major tourist attraction due to legalized prostitution and Amsterdam's reputation for party and drugs. In 2016, roughly 18 million tourists visited Amsterdam, with a large portion of those tourists looking to enjoy Amsterdam's famed tolerance to sex and drugs. In De Wallen section of the Red Light District, you can find up to 300 one-room cabins with red lighted windows behind which prostitutes stand, enticing adventurous travelers and locals alike.
Aside from the famous red light windows occupied by prostitutes, you can also find several sex shops to buy sex toys and outfits, several brothels and sex shows. Head to the bottom of this article for the locations of these places. Aside from the sexy aspects of Red Light District, there are many bars and coffeeshops to either help you work up the nerve to approach a window or just a fun place to enjoy an interesting evening in a unique setting.
In case you weren't aware, the Dutch called the places they sell weed coffeeshops, cafes are the places where you drink coffee.
Amsterdam is more than just sex and drugs
While you may be tempted into thinking that all of Amsterdam designated for debauchery, this notion is not true and it is an image that the city is trying to shake off. Most of the tourist areas of Amsterdam are located within the Canal Belt ("Grachten Gordel"), a ring of canals radiating out in a semi-circle from Amsterdam's Dam Square. The "-dam" in Amsterdam. One glimpse at a map and you will understand. The Amsterdam Red Light District is located within this area.
Due to the Red Light District being the oldest section of the city of Amsterdam, this area is made up of a network of narrow alleys which gives it its mysterious and charming feel. Amsterdam is roughly 800 years old meaning that its oldest neighborhood has a lot of history around it. So, when you do come to visit the Red Light District make sure to stop and look around at things other than just the prostitutes and the inside of a coffeeshop.
How the Red Light District works
Red Light District Amsterdam, Prices?
There are no fixed prices, as the price will depend on what you are into, what the prostitute is into and what kind of service you require. All of this is to be negotiated up front, in many cases before you even enter the building. However, for the standard ehum… "suck and f*#K," you can expect to pay €50 for 15-20 mins.
While there aren't any written rules on how to behave in the Red Light District and with prostitutes, common sense and a little courtesy will take you a long way.
Don't be a dick. Just because the prostitutes are selling intimate time doesn't mean you can treat them like merchandise. They are entrepreneurs, so treat them like you would any business owner. Also, just don't be a dick in general. Nobody likes those assholes that stumble around being rude and noisy (i.e. British stag dos). Also, people actually live in the Amsterdam Red Light District so again don't be a dick and keep the noise to a respectable level.
Cash Only. You'd think this wouldn't need to be said, but people are idiots. Prostitutes and their profession, while legal, face a lot of stigmas. This still comes in the form of banks not allowing a registered prostitute to open a business account. So, no cards, cash only.
No pictures. As mentioned before there is still very much a stigma around prostitution and the sex workers don't take kindly to showing up in your slideshow back home. The first warning you get will be a loud knock on the window accompanied by a disapproving gesture while the ladies cover their faces, the second warning will be someone shouting at you and potentially a slap in the face.
Agree to terms up-front. Negotiate the terms, i.e. price, duration, acts to be performed, etc., upfront and clearly. A prostitute is their own boss and if you are annoying or too drunk, they may refuse your service.
Pay-up-front. It makes sense that prostitute has a very finely-tuned bullshit meter and if you can't satisfy yourself in the allotted time, either pay for more or "Get the f*#k out."
Wear a condom. As much as you are protecting yourself, the prostitute is protecting themselves and by extension their business. Also, STD testing is not a requirement by Dutch law so while there is regulation, taxes, and even unemployment benefits, there are no assurances that prostitutes don't have STDs. Best to play it safe.
Red for women, blue for transvestites. You will see a lot of red lights but you will also see a few blue lights, particularly near the Northeast of Nieuwmarkt. Blue lights are to indicate that the person working behind that window is a transvestite. Different strokes for different folks.
Be prepared for disappointment. This rule actually comes from a Dutch STD/AIDS awareness site and given the clinical, transactional nature of paid sex, it is very likely that you will be disappointed. Consider yourself warned.
Is the Amsterdam Red Light District safe?
Amsterdam is a very safe place. It is actually ranked 6th of the safest major cities in the world in 2017, so crime, particularly violent crime, is very unlikely. To put it into perspective, Stockholm, Zurich, and London are ranked lower than Amsterdam. With its densely packed and narrow streets, the biggest thing to look out for is pick-pocketers. Pay close attention to your phones, wallets, bags, and purses and you will be fine. I've lived in this country since 2004 and have only had one person try to pick my pocket at a club on Rembrandtplein. He was not successful.
Who works in the Red Light District?
Many of the prostitutes in the Amsterdam Red Light District are from Eastern European countries. There is an area near the Oude Kerk which is known as the place to find large black women and there are sections that have mainly Asian women working behind the windows. The prostitutes working in the Amsterdam Red Light District range in age from 21 (the minimum legal age to work) to in their 50s. Up until a few years ago, there were two Dutch twins working in the industry as prostitutes and eventually brothel owners well into their 60s. 
The vast majority of people working in the Red Light District in Amsterdam cite the potential to earn more than in other industries as their reason for starting. Many prostitutes are there by choice but sadly there is still a percentage that is coerced into sex work. While the Dutch government enforces licensing and background checks to help reduce sex trafficking, there are and will likely always be people that slip through the cracks.
Making prostitution illegal in the Netherlands would only make the current negative issues even worse while removing all positive benefits like a reasonably safe environment for prostitutes that choose this line of work and government work to control the criminal aspects of prostitution.
VICE recently reported on two quite different perspectives of prostitution in the Amsterdam Red Light District that is worth reading if you find this article interesting.
The future of the Red Light District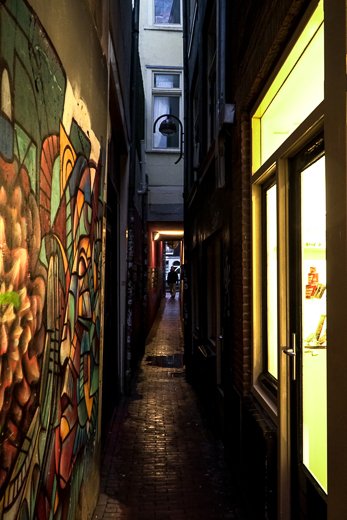 The long-term future of the Red Light District is uncertain as the Amsterdam government regularly closes more and more windows, converting them into boutiques, art galleries, and other facilities. The reasons for these closures are numerous. Perhaps the largest reason is to reduce the level of tourism the city receives. Almost as many tourists visit the city per year as the entire population of the Netherlands.
While this heavy tourism brings a lot of money, much of it is budget tourists looking to get rowdy and wasted. Amsterdam is trying to shed this false image as a destination for debauchery by catering to more affluent travelers looking for culture and staying for longer. The basic idea is to have fewer tourists who stay longer and spend more on higher-quality experiences.
Another reason for the clean-up is to make life more tolerable for the women working in the Amsterdam Red Light District. The city has very recently banned tours of the Red Light District in an attempted to make the area feel less like a human zoo.
Notable Red Light District Locations
Sex Shows and Strip Clubs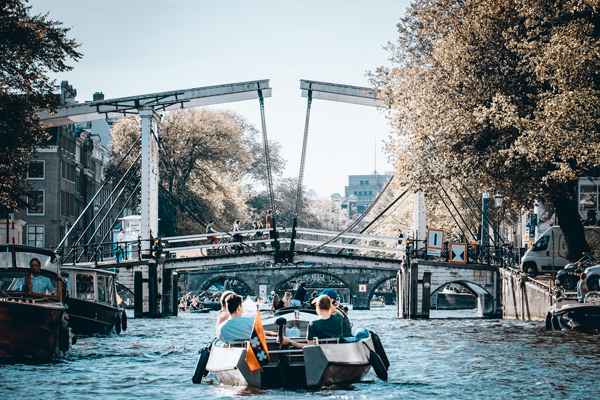 Amsterdam weather: what to expect now and throughout the year Amsterdam has something exciting to offer travels all year round, but the weather in Amsterdam can make enjoying the sights
Read More »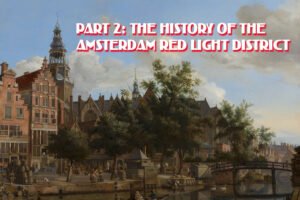 The History of the Amsterdam Red Light District From its meager beginnings, the Eight Years War, the Dutch Golden Age, and up until today, Amsterdam has always had working girls
Read More »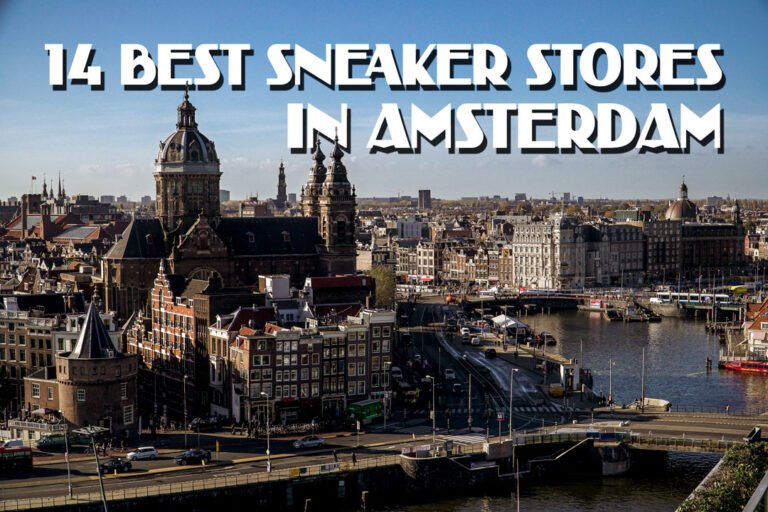 With its beautiful canals, unique architecture, and over 100 museums (not to mention a shit ton of bars and coffeeshops) Amsterdam has a lot of sights to offer tourists and
Read More »